live webcams
Welcome to our live webcams page! Keep a lookout for traffic and wildlife on the Mississippi River, or watch our playful North American River Otters. 
Webcams provided in memoriam of Lewayne "Louie" Herold.
Mississippi River Webcam
Enjoy looking out from the Port of Dubuque, Iowa, at the Ice Harbor, flood wall, Julien Dubuque Bridge, and the Mighty Mississippi. This webcam is located at the top of the River Museum's National River Center.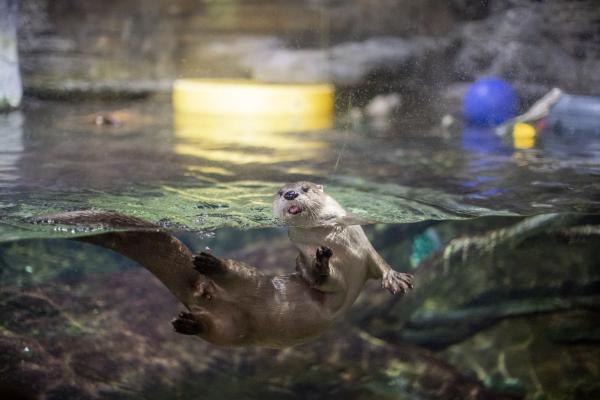 North American River Otter Webcam
Housed in our Flooded Forest Habitat, these young, playful North American River Otters rarely stop moving. Both orphaned at a young age in different areas of Iowa, it was determined that neither was a good candidate for release. Now this male and female otter have become fast friends. If you don't see them, they may be taking a quick nap or grabbing a bite to eat, so come back soon!  Our otter cam is live from 8 a.m. to 5 p.m. daily.