We strive to create a welcoming environment in all our spaces where our community and staff feel reflected. 
The principles of diversity, equity, and inclusion apply to all areas of the River Museum's operations including facilities, programming, admission, and communication.
Digital Accessibility
Recite Me Toolbar 
To further our commitment to accessibility for every visitor, we have installed the Recite Me Toolbar onto our website. This toolbar allows for customization to accommodate a variety of needs, such as changing languages, adjusting font color and size, text-to-speech options, and more!
---
Getting to and
around the museum
Parking and Entrances
Parking is always FREE at the River Museum. All buildings, both on campus and at the Mathias Ham Site, have designated parking spaces for disabled parking permit holders. Additionally, on the main campus, there are temporary pull-up spaces near entry doors equipped with automatic door push plates. 
For your consideration, the Mississippi River Center has both stairs with handrails and gradual ramp entry. The National River Center entry is level with the ground. Both parking lots are accessible via the Bell Street entrance off the East 3rd Street bridge or the lower Ice Harbor Drive. It is recommended to use the bridge because of the frequency of train traffic that can block the lower road entry.   
Location
On the main campus, the National River and Mississippi River Centers are two distinct buildings with roughly a 1/8-mile distance between them. Both are equipped inside with handrail stairs as well as elevators between floors. One exception to the National River Center is the viewing tower which requires using both elevator and stairs.  
Please consider for your preparation that the 1/8-mile distance is partially exposed to the elements on the boardwalk and paved sidewalk. There are both stair and ramp options, but some areas of outdoor activity are only accessible over gravel and grass nearer the water line.
There is a boardwalk around the outdoor wetland and a path leading toward the William M. Black in the Ice Harbor. The dredge boat also includes a lift elevator between the main and second deck.  
At the Mathias Ham Site, there is a ramp that leads from the parking lot to the outdoor buildings and main house. Due to the nature of the historic site, only the main floor of the home is accessible without the use of stairs.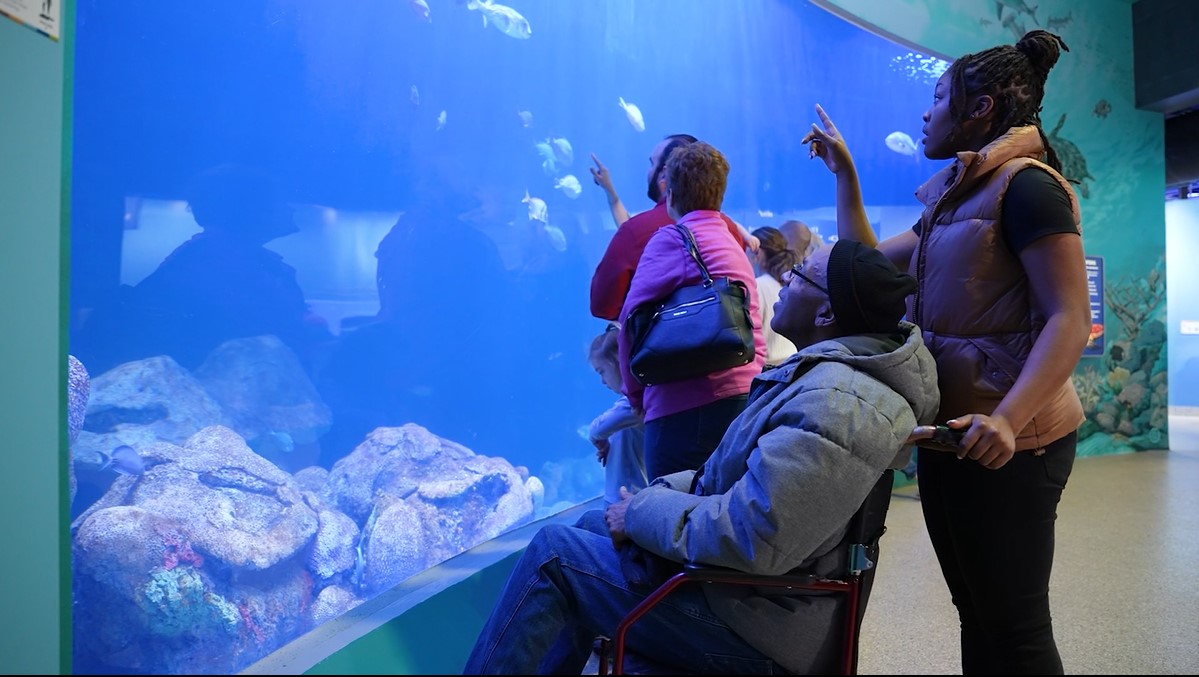 Free Wheelchairs
A limited number of wheelchairs are available to borrow on a first-come, first-served basis from any of our box offices and may be returned to either location. 
Elevators
Both main campus buildings have an elevator near each box office for easy access to the upper floors. Due to the nature of the historic structure, the Mathias Ham Site does not have an elevator, but interpretive materials are provided to those unable to physically see the lower or top floor.
Service Animals
To protect the health and safety of animals in our care, we allow only those that meet state and federal requirements as a service animal or service animal in training into the facility.
Museum staff have the right to ask a service animal to leave the premises if it shows aggressive behavior, is not housebroken, is damaging property, or is otherwise out of control. 
Allowed
A service animal or service animal in training is defined as "an animal that has gone through or is undergoing a course of development and training to do work or perform tasks for the benefit of an individual that directly relates to the disability of the individual." 
Not Allowed
Animals whose sole function is to provide comfort/emotional support, or therapy animals, do not qualify as service animals. Intentionally misrepresenting an animal as a service animal is in violation of state law.
Personal Spaces
Restrooms
There are three family/companion restrooms on campus. They are located next to the public restrooms on the first floor of both buildings as well as on the second floor of the National River Center next to the 4D theater.
Comfort Room
The River Museum supports guardians' right to feed wherever they feel comfortable, but also understands some guests prefer or need a private space. The Comfort Room located in between the MakerSpace and the Boat Shop of the Mississippi River Center is available for those seeking privacy and a quiet area. The Comfort Room features a reclining chair, electric outlets, headphones, a functioning sink, and fidgets.  More information here.
Sensory-Friendly
Tools & Information
Social Narratives
Social narratives are resource guides for individuals with cognitive disabilities and are useful as pre-visit guides to the River Museum. The social narratives highlight what visitors may encounter while touring the museum. 
Quieter Times to Visit
Labor Day through Easter (excluding Thanksgiving through New Year's) is typically a less busy, quieter time of the year to visit The River Museum.  Mornings in May are often filled with school group visits that may increase noise and movement within galleries. Visitation varies depending on holidays, school vacations, weather, and other factors. Light, noise and crowds vary widely between exhibits.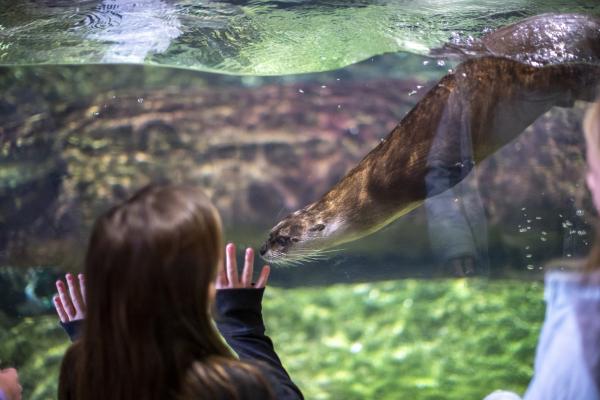 Ticketing
We offer reduced or free admission for qualifying visitors through the Museums for All program. Museums for All is a nationally recognized program providing access to museums across the country through discounted or free admission.  To learn more about this program and its qualifications click here.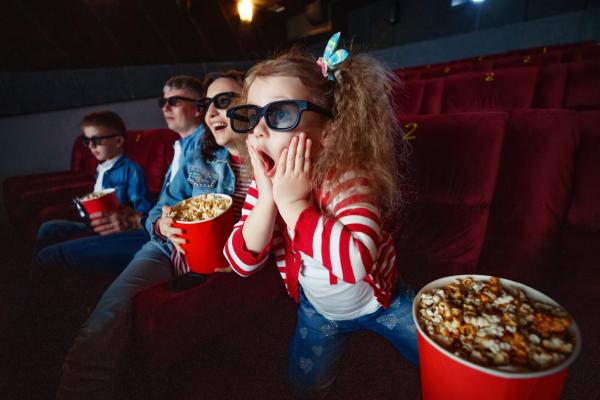 4D Theater
Listening devices are available for films in the 4D theater of the National River Center. These are free to any guest to use and available at the concession stand outside the theater. Special effects including water mist, rumbling seats, wind, fog, and strobe lights are frequently used for films. Designated wheelchair seating and companion chairs are available in the 4D theater of the National River Center.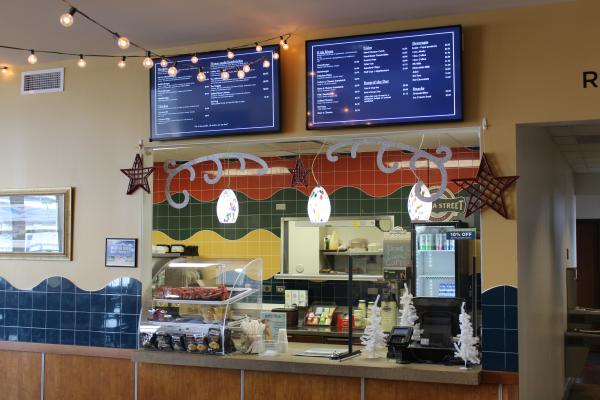 Food Allergies
Our Harbor View Grill, located on the first floor of the National River Center, offers gluten-free and vegetarian options. Please note that we do not have an allergen-free kitchen. Guests with special dietary needs or who suffer from sensitive or life-threatening food allergies are welcome to bring prepared foods to the River Museum. Our grill is open to the public daily and does not require general admission to enjoy.