She is a National Historic Landmark because of the significant role she served with other vessels along the Missouri River. As a dredge boat used by the Army Corps of Engineers, she helped control the flow of water making the route for shipping navigable and safe. Our internal waterways that helped build the national economy through trade and commerce would not be possible without vessels like the Black.
Open Boarding Hours
Open from Memorial Day to November
(weather permitting past Labor Day)
10 AM – 3:30 PM Boarding
The vessel closes at 4 PM
Admission is included in a general ticket with guides on board to help interpret.  
---
The Black is a dustpan dredge meaning that she uses a sweeping motion to scrape up silt and sand. It behaves like an underwater vacuum with the sediment traveling out a pipe to relocate or remove it. She launched in September 1934 with three sister ships of the same kind. Only the Black remains today as a historic vessel that shows visitors what it felt to be crew working on the river.
Fun Fact
The paddlewheel in front of the Mississippi River Center is from the Black.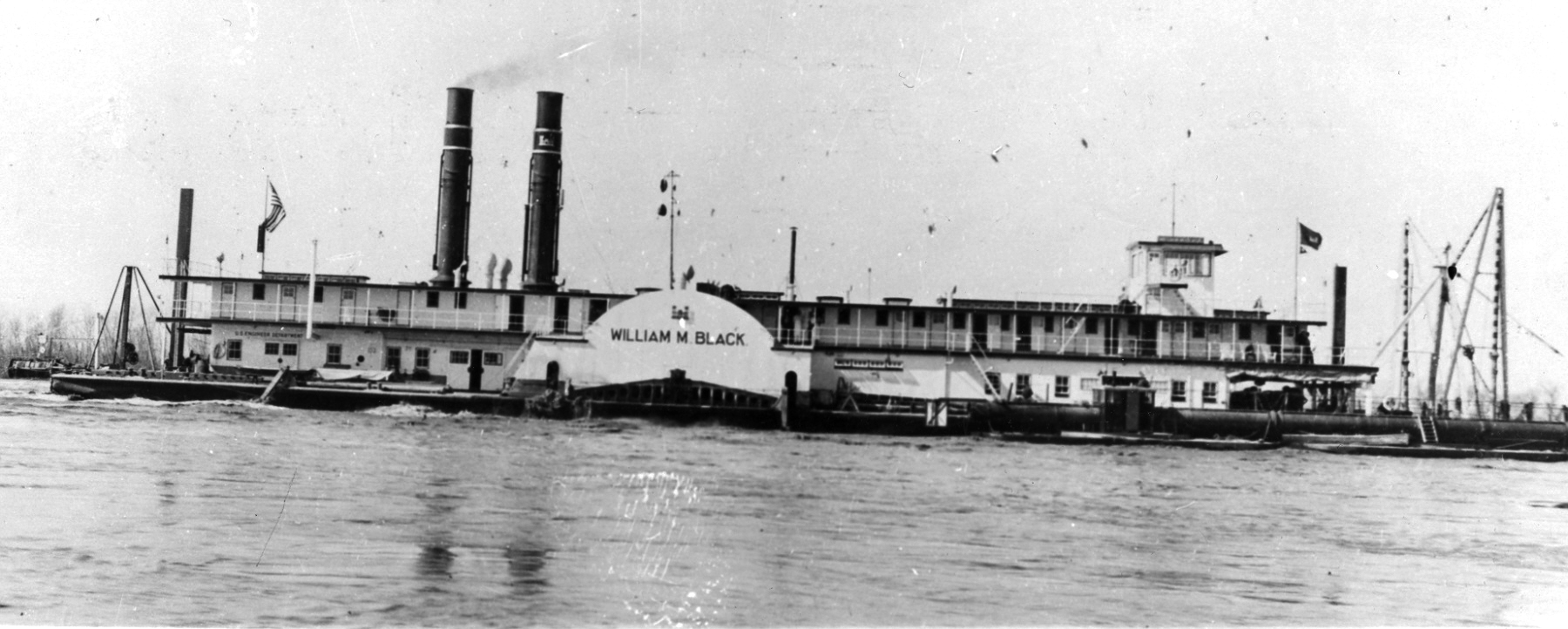 About the Boat
85 ft wide and 
227 ft long

40,000 gallons of fuel
Up to 100,000 cubic yards of sediment are moved daily 
The Black In Operation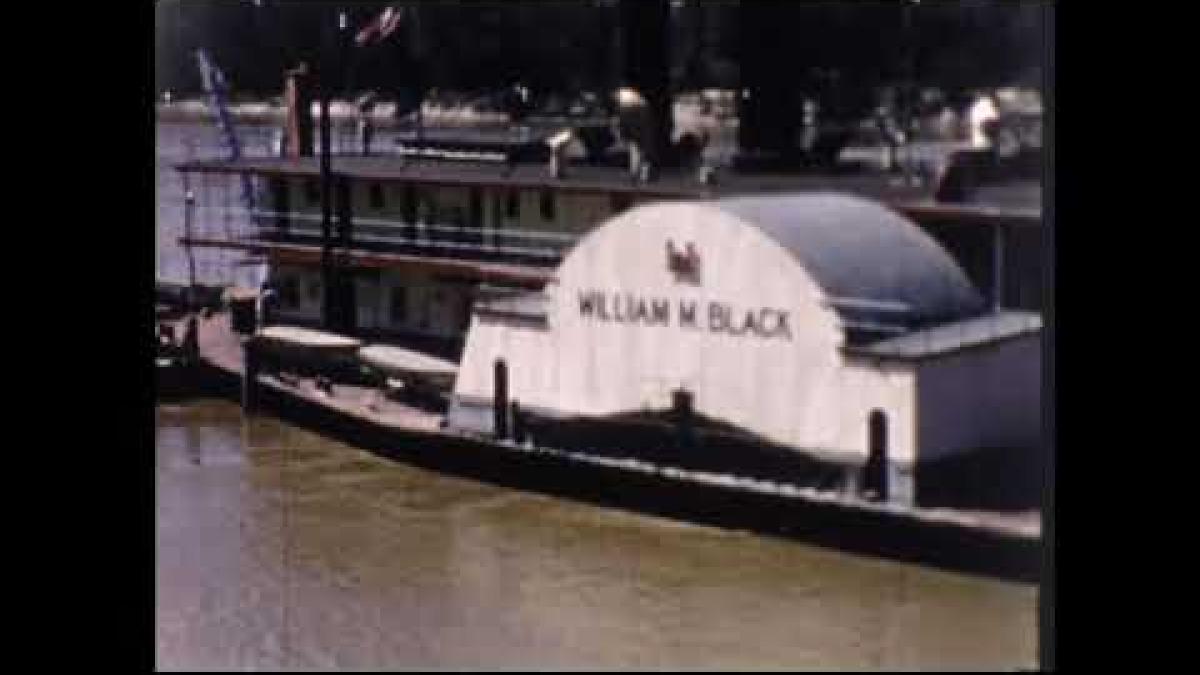 Check out this footage of the William M. Black in operation from 1952! It was graciously provided to the Museum & Aquarium courtesy of the Growney Family.
Tavern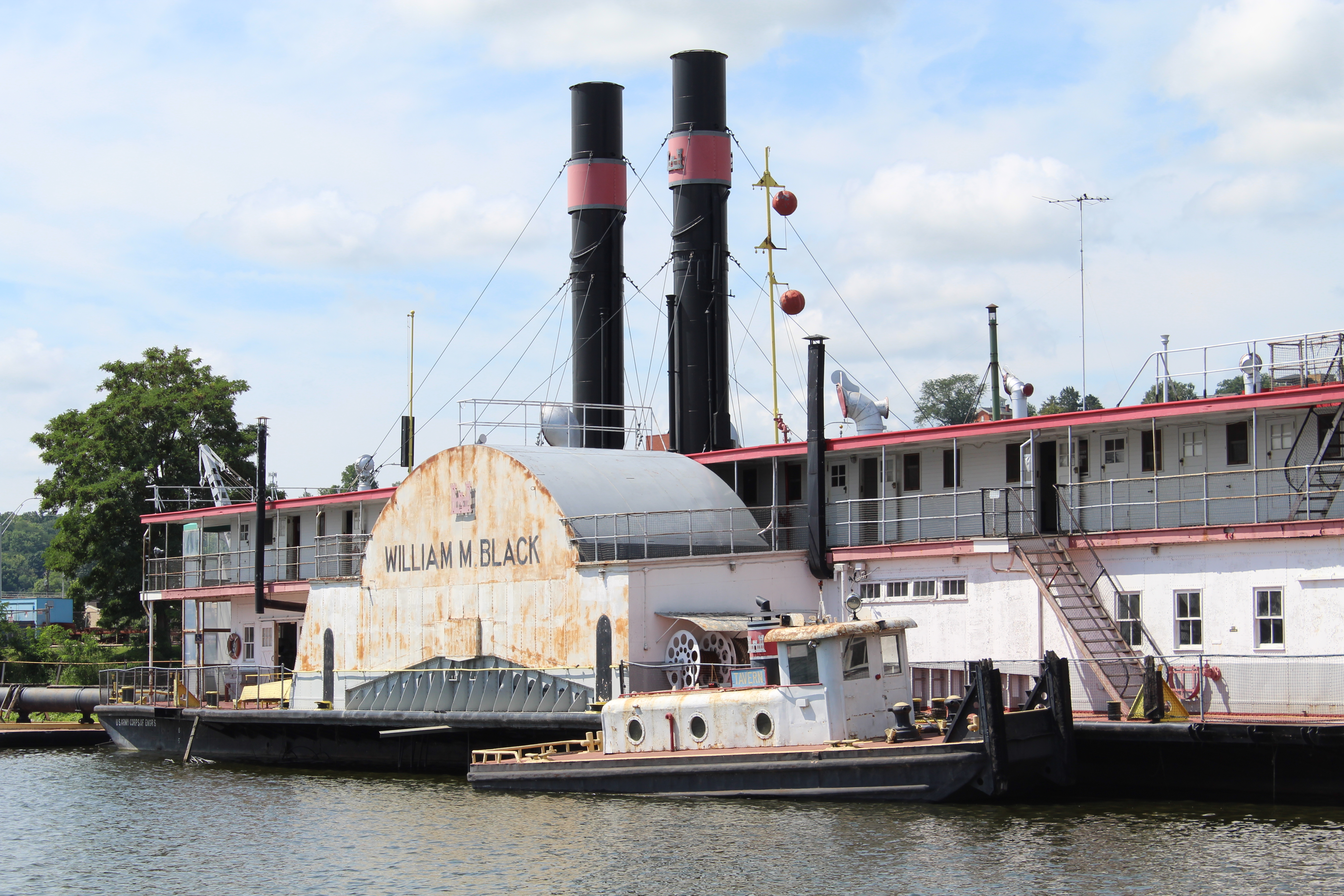 Floating alongside the Black is the dredge tender named Tavern. She was built in 1944 and served with the Black during her active duty. A tender is a type of towboat that helps larger craft turn left and right in hard-to-maneuver areas. She's a small but mighty tool along the river. The Tavern is not accessible for boarding.
About the Tavern
12.5 ft wide
 and 43 ft long

336 horsepower diesel engine
Learn More About Dredging