The Captain William D. Bowell, Jr. River Library & Archives, located on the second floor of the National River Center at the River Museum, is open for in-person research requests by appointment. 
The best way to submit a request and schedule your visit is the form below. Walk-ins are available as time permits, but please be aware that due to limited staffing, there are no set hours.
The best way to submit a research request is through the online form. We request a minimum of two (2) weeks' notice prior to the intended date of visit to see objects or requested materials.
For questions or to schedule an appointment, you may also call 563-557-9545 x310.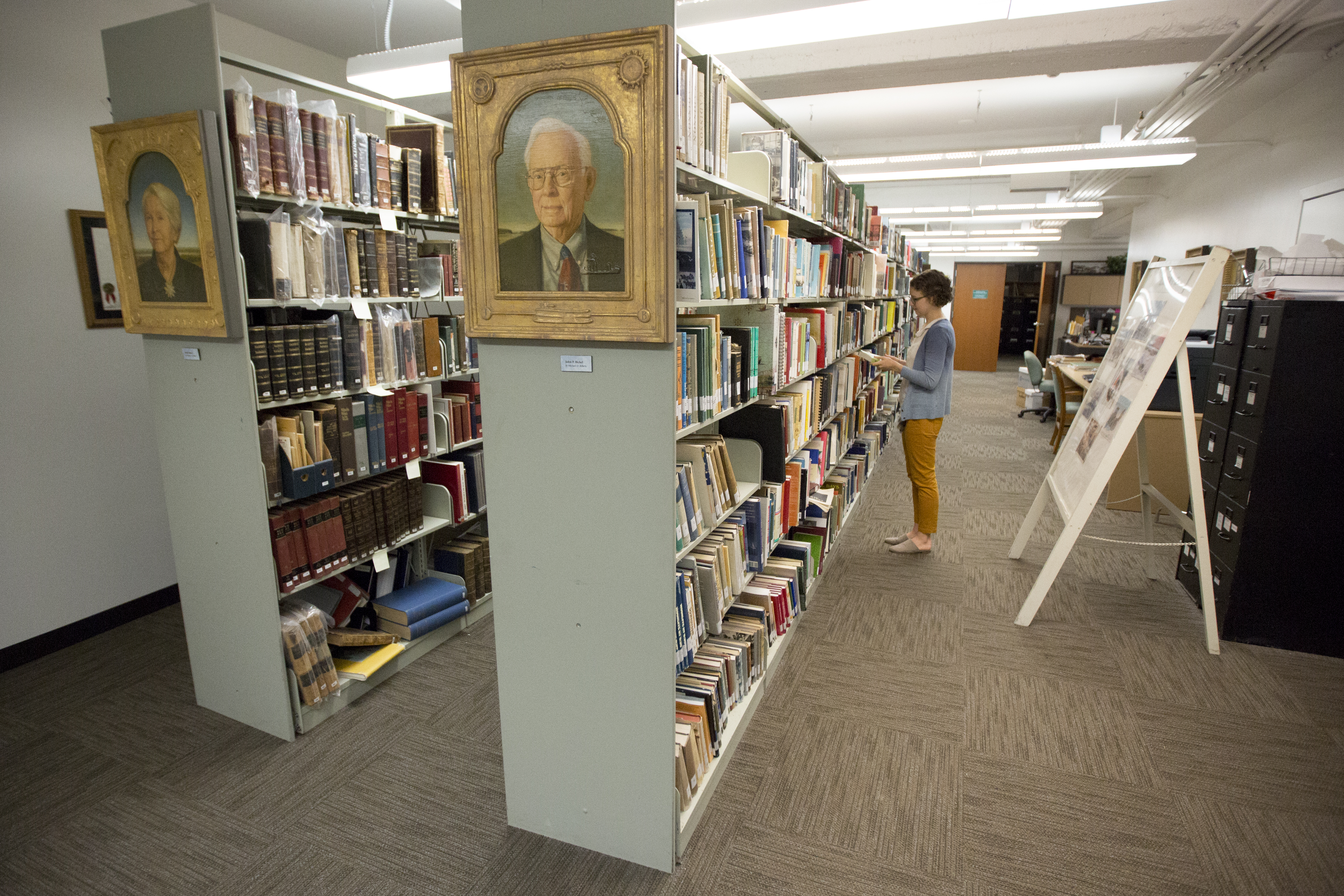 Digital Image Reproduction Policy
Not all documents and/or objects are available for reproduction. Staff reserves the right to deny a request depending on the condition of materials and in accordance with copyright restrictions. Researchers requesting digital copies of photographs or documents in the collection must complete a permission form. Images for other than research or personal use may be subject to additional fees listed below.  
Photocopies: 10¢ per page for self-made copies on-site; 25¢ per page for copies made by staff. Researchers will also pay a service charge of $15 per 30 minutes of time spent preparing photocopies. 
Digital images (low res/jpeg): $2 per image for members and $4 per image for non-members. 
Digital images (high res/tiff): $8 per image for members  and $10 per image for non-members 
Usage and Publication Fees
This fee scale is in addition to digital image reproduction.  Special note for local media: there is generally no fee for local media outlets to use images for purposes that promote organizational activities. There may be an exception if images are used for projects that are for-profit.
| | | |
| --- | --- | --- |
|   | Non-Profit* | For-Profit |
| Printed publications (books, magazines, journals)  | $30 | $100 |
| Exhibition or public display | $30 | $100 |
| Website (3-year term)  | $50 | $125 |
| CD-ROM | $30 | $100 |
| Film/TV/Multimedia – local commercial broadcast | $50 | $125 |
| Film/TV/Multimedia – national commercial broadcast | $75 | $150 |
| Film/TV/Multimedia –international commercial broadcast  | $100 | $200 |
| Film/TV/Multimedia – public television broadcast  | $50 | $100 |
| Film/TV/Multimedia – theatrical film  | $100 | $200 |
 *Proof of non-profit status must be provided to receive this rate such as the request arriving from an organizational email. 
Depending on the quantity of order or request type the fee scale may vary at the discretion of staff. 
Research Requests
When available, DCHS staff provides quick (30 minutes or less) research and reference services. Research requiring more in-depth study of collection or materials might involve an advanced 1-month turnaround time. Depending on effort, these instances may result in a research fee of $15 per hour.
DCHS is dedicated to the history, heritage, and culture of Dubuque County and is committed to ensuring equitable advancement of knowledge and serving public audiences by sharing successful operational strategies. 
---
Research Inquiry Form